As many of you may know, I'm a regular over on Corolla9 and quite a few on that and this forum can vouch for me.
I'm shipping from an APO address, so while shipping charges will be the same as shipping between states in the U.S., it could potentially be quite slow. Alternatively, if you are impatient and have extra cash to throw around, international shipping is much faster, but considerably more expensive.
First on the chopping block:
TRD supercharger kit (fits 2003-2004 Corolla, Matrix & Vibe 1ZZ-FE without modification - fits 2005-2008 w/ adapter plate)
$1600 (OBO, no lowballing) + shipping
(message me for shipping quote)
Included in kit -
Supercharger w/ 5th injector
TRD ECU piggy-back (A/T) with harness and adapter
Idler pulley
Mounting bracket
Necessary wire harnesses and fuel hose
Necessary nuts & bolts
Tubes & hoses for use with stock airbox
Installation manuals
*NEW - TRD 160F thermostat
*NEW - NGK lower temp spark plugs
*NEW - Gatorback drive belt
*NEW - Fel-Pro metal intake gasket
The only part of this kit I will consider selling separately is the ECU w/ adapter, and only if the buyer of the kit doesn't need it. I will not individually part out anything listed above.
Pics: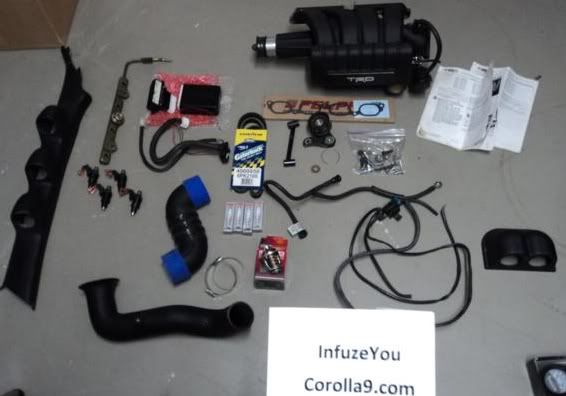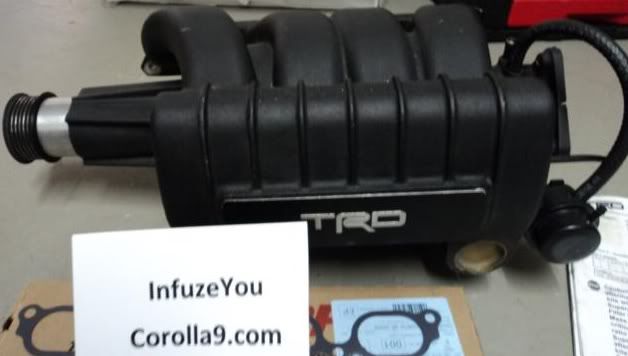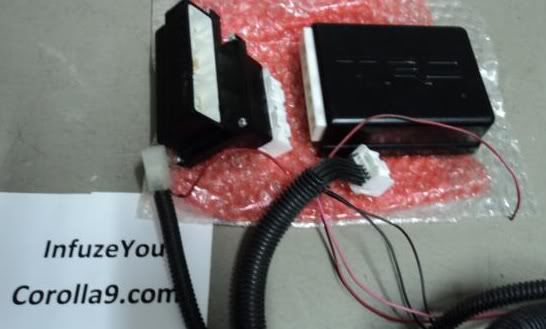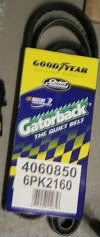 Also for sale -
2 gauge pod, black plastic (new, universal) -
$15 shipped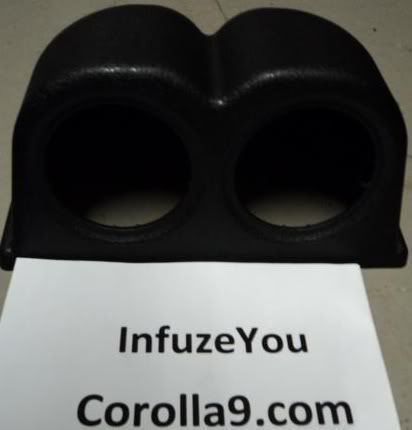 A-pillar 3-gauge pod (custom fiberglass, fits Corolla only) -
$100 shipped
Innovate LM-1/LC-1 wideband O2 sensor/gauge/controller -
$170 shipped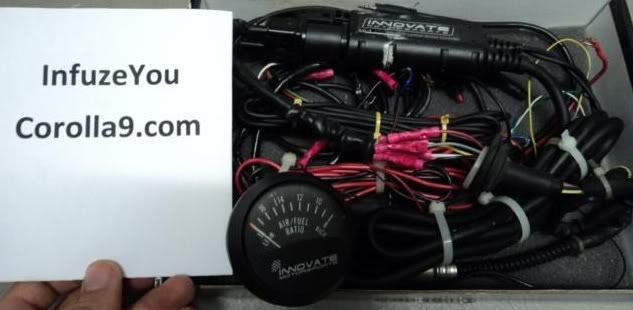 GlowShift boost gauge kit (still new in packaging) -
$35 shipped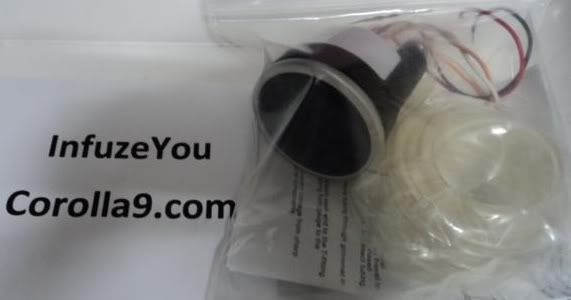 Edited by infuzeyou, 28 May 2012 - 10:40 AM.