Warning: When you take off your throttle body, be sure not to twist the body around the throttle cable or let it hang somewhere by the throttle cable, otherwise when you put the TB back on, the throttle cable will be tight and your idle will be quite high.
This is for people with rough or erratic idling, also for most people having issues with stalling, it also wouldn't hurt to spray down all electrical connectors while doing all of this work.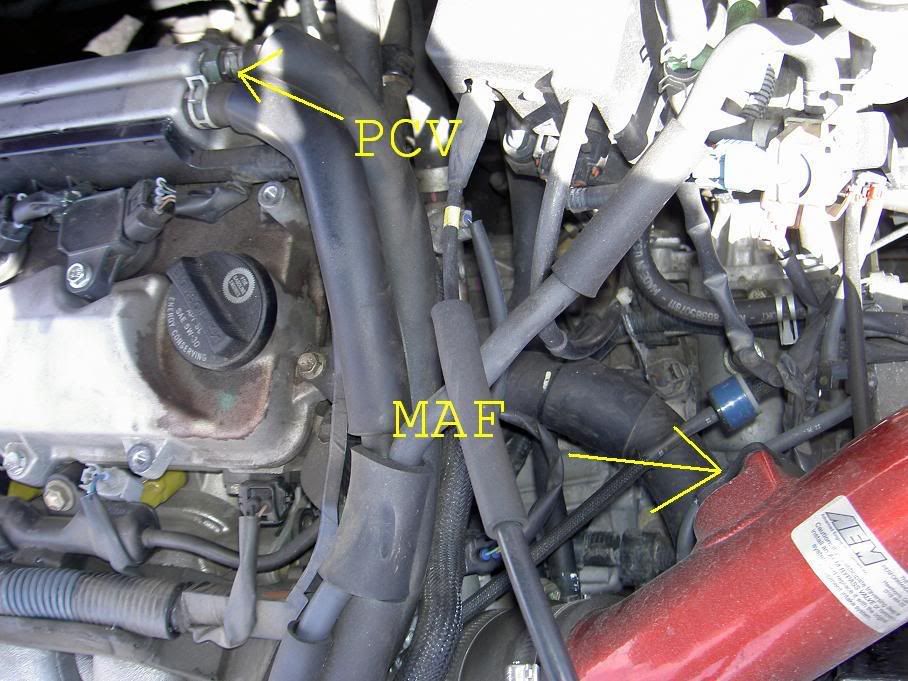 LOCATIONS
LOCATION IS UNDER THROTTLE BODY
BEFORE BEGINNING, DISCONNECT AND REMOVE BATTERY, ALSO REMOVE ENGINE COVER, AND ALSO REMOVE WHICH EVER INTAKE YOU HAVE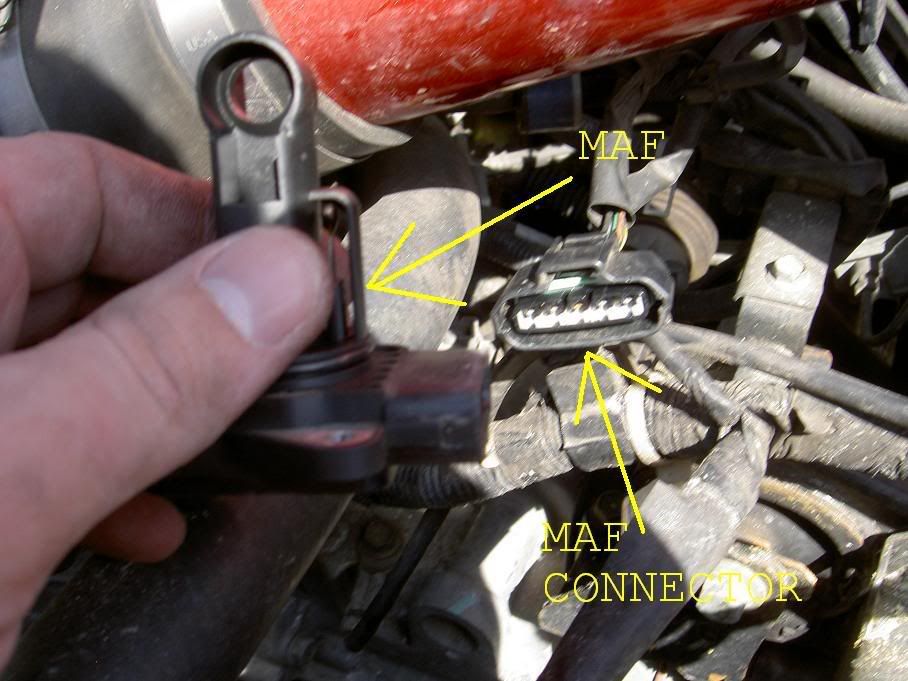 TO REMOVE MAF YOU NEED TO TAKE OFF 2 PHILLIPS SCREWS AND DISCONNECT THE CONNECTOR
THESE TWO WHITE ELECTRODES ARE WHAT MAKE YOUR BREAK YOUR MAF, SO BE CAREFUL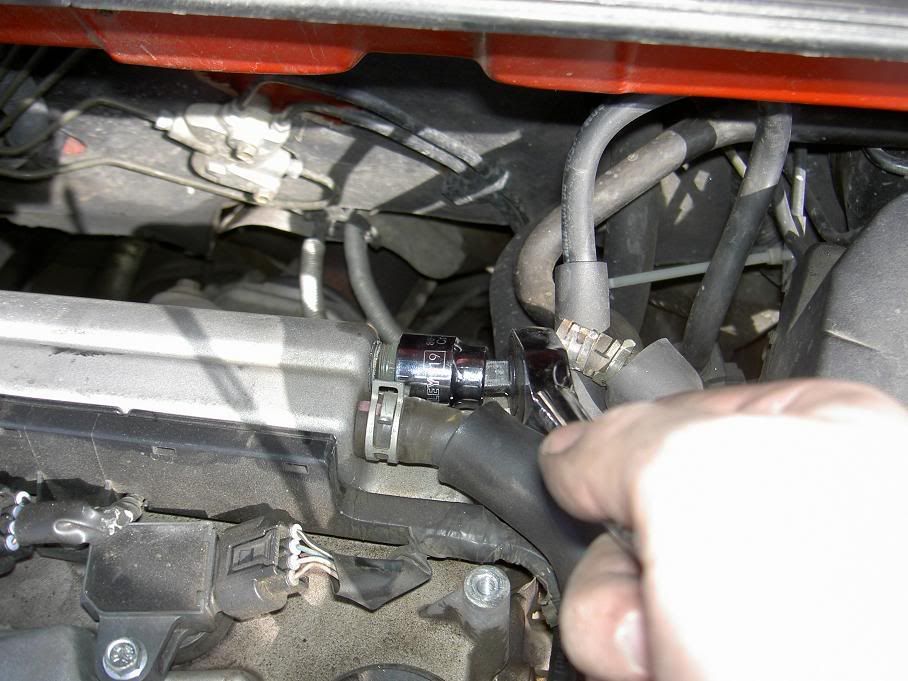 DISCONNECTING THE PVC, USE A LONG SOCKET, UNLIKE ME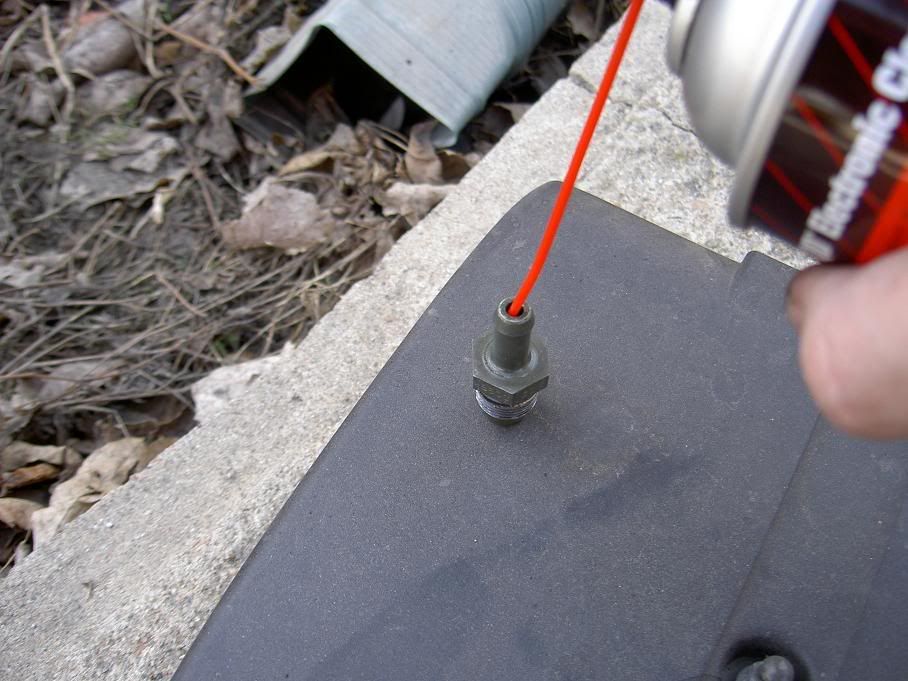 JUST SHOWING YOU HOW TO CLEAN, SPRAY BOTH SIDES WHILE JIGGLING IT SIDE TO SIDE, SHOULD SOUND LIKE A SPRAY CAN, BUT NOT AS CLANKITY, BLOW INTO IT AND AIR SHOULD ONLY FLOW IN ONE DIRECTION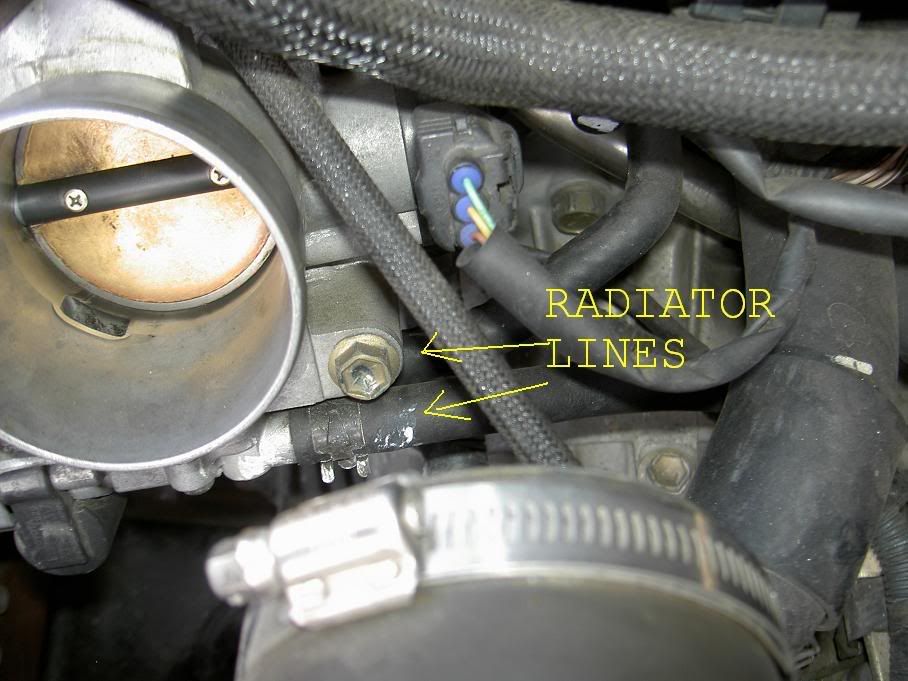 RADIATOR LINES GOING INTO IACV
DISCONNECT RADIATOR LINES AND PROP THEM UP SO YOU DONT LEAK FLUID
REMOVE THROTTLE BODY, ONLY HAS 4 BOLTS, FORGOT TO TAKE PIC
Edited by joemaniaci, 09 November 2007 - 05:19 PM.